Documents for download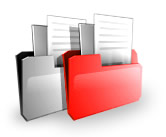 All herein documents are covered by Copyright and it's prohibited to distribute them without an express assent … it's possible to call to all extensions and mobile extensions including abroad calling from the IPVOX network.
User or administrator of the telephone account can set calling in free mode only, it means for the IPVOX and partner network. He can also set calling to all Czech extensions and mobile extensions or set not restriction for calling with no limits in all over the world.
I want to write
If you want to send a question for the IPVOX services, use the form bellow. Use the form also when you need to add a new address to our database. Thank you.