About IPVOX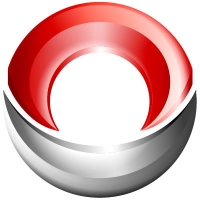 You can call cheaper with the IPVOX service.
Main advantages
 
Billing in seconds from the beginning of the call
 
One of the cheapest calling in the Czech Republic
 
The cheapest calling abroad
 
Calls within the IPVOX network and partners free of charge
 
Detailed statement of calls on-line
 
Full control over your account
 
No monthly lump sum
 
Independence of a land line
 
Own transmittable geographic and non-geographic telephone number
Firms or institutions with more than 25 employees have the opportunity to acquire indemnification according to the Employment Act when using the IPVOX service
You need
 
Internet connection
 
VoIP telephone or VoIP gate + analogue classic telephone or computer for software telephone.
To use the IPVOX service smoothly you need an internet connection with minimum 25 kbit/s to use audio codec G.729 or 80 kbit/s to use audio coded G.711 for each call. Exchange response should not exceed 150 ms. This speed and response of connection should be stable.
You do not need
 
To you VoIP telephones or VoIP gates you do not need computer or analogue or ISDN phone line.
You can
 
Numbers published in telephone books. You can publish your number in IPVOX telephone book or in printed telephone book "Yellow Pages" in the white section in case that you confirm the request to publish your telephone number in the telephone number card.
 
Transfer of a telephone number from another provider. In case that you wish to change your provider but you do not want to change your telephone number, you have an opportunity to transfer your geographic number to the new provider.
I want to write
If you want to send a question for the IPVOX services, use the form bellow. Use the form also when you need to add a new address to our database. Thank you.