Về IPVOX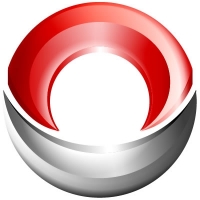 Với dịch vụ IPVOX bạn sẽ gọi rẻ nhất
Những thuận lợi chính
Thanh tóan tiền theo giây kể từ lúc băt đầu gọi
Một trong những dịch vụ gọi rẻ nhất tại CH Séc
Giá gọi rẻ nhất ra nước ngòai
Các cuộc nói chuyện trong khuôn khổ của mạng IPVOX không mất tiền
Detailed statement of calls on-line
Full control over your account
No monthly lump sum
One-time charge of 20,- CZK incl. VAT for each assigned telephone number
Independence of a land line
Own transmittable geographic and non-geographic telephone number
Firms or institutions with more than 25 employees have the opportunity to acquire indemnification according to the Employment Act when using the IPVOX service
You need
Internet connection
VoIP telephone or VoIP gate + analogue classic telephone or computer for software telephone.
To use the IPVOX service smoothly you need an internet connection with minimum 25 kbit/s to use audio codec G.729 or 80 kbit/s to use audio coded G.711 for each call. Exchange response should not exceed 150 ms. This speed and response of connection should be stable.
You do not need
To you VoIP telephones or VoIP gates you do not need computer or analogue or ISDN phone line.
You can
Numbers published in telephone books. You can publish your number in IPVOX telephone book or in printed telephone book "Yellow Pages" in the white section in case that you confirm the request to publish your telephone number in the telephone number card.
Transfer of a telephone number from another provider. In case that you wish to change your provider but you do not want to change your telephone number, you have an opportunity to transfer your geographic number to the new provider.
Tôi muốn viết cho ông/bà
Nếu bạn muốn gửi các câu hỏi tới dịch vụ IPVOX, bạn hãy sử dụng mẫu dưới đây. Bạn hãy sử dụng mẫu này trong cả trường hợp làm đơn xin ghi bổ xung địa chỉ mới vào dữ kiện của bạn. Xin cám ơn