IPVOX pricelist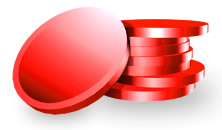 It's possible to call to all extensions and mobile extensions including abroad calling from the IPVOX network.
Prices are in CZK not including VAT (21%)
Peak is on MO-FR from 7:00 till 19:00 o'clock
Charging tariff is 1+1 second except information calls, audiotext services and a lottery, where every initial minute of a call is charged.
Prices of international callls
Yemen

Operator
Prefix
peak
off peak
YEMEN
00967
5,10 CZK
5,10 CZK
I want to write
If you want to send a question for the IPVOX services, use the form bellow. Use the form also when you need to add a new address to our database. Thank you.